BPI Sports is changing the sports nutrition game
when it comes to
delivering quality products.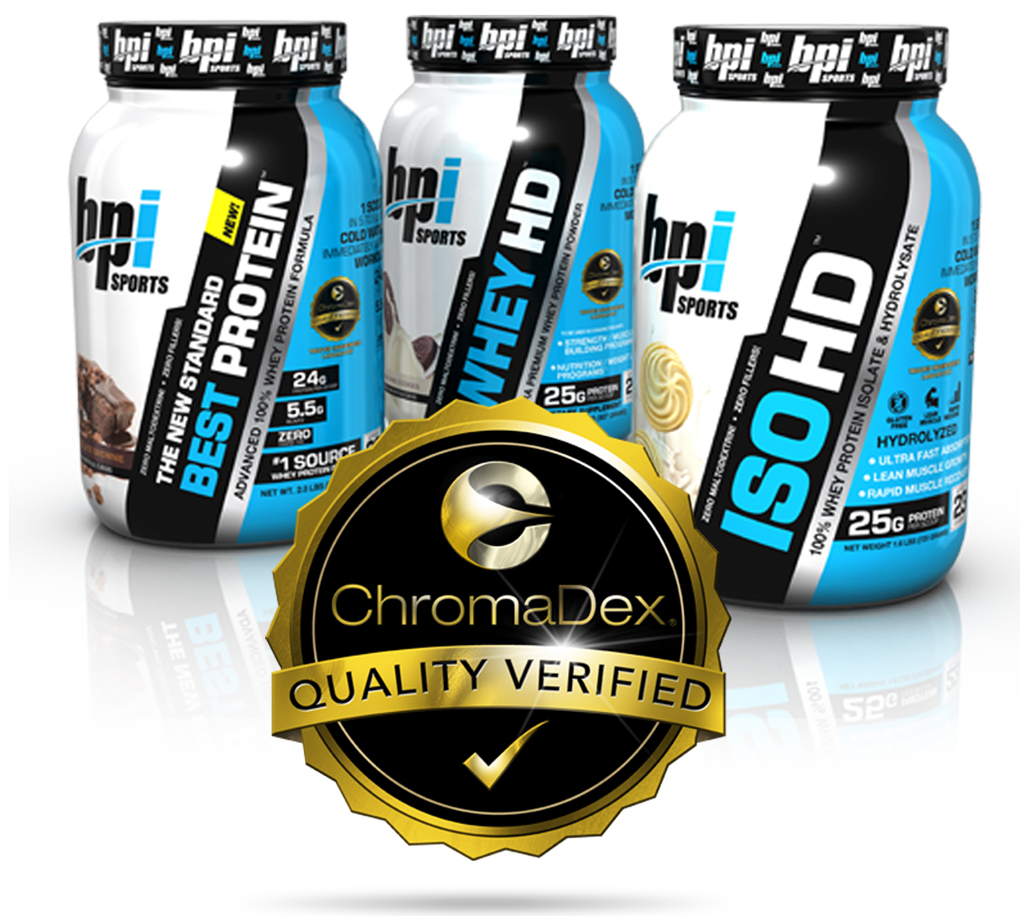 Going forward, a Chromadex® seal will be added to the entire line of BPI protein powders indicating that each product has been third party tested and verified for consistency and quality.
Chromadex® is a natural products company that was established in response to the growing demand for natural product reference standards, services, and quality assurance methods.
The Chromadex® Quality Verified seal on BPI's products absolutely ensures that what is in the bottle matches exactly what is on the label.